Manfred Lindenberger
Dentist and Painter
Born 27.2.1914 Berlin
Died 29.8.2008 Seattle, WA/USA
---
"My family began life in Germany when my grandfather Isack Lindenberger emigrated from Janov, Poland to East Prussia in the early 1870's. He started a business selling fish in 1885 in Berlin. His business thrived and grew to include distribution of artificial ice and also a smokehouse for fish products. During his life he used his wealth to acquire real estate and other possessions. Several of his sons immigrated to the United States around 1900. They founded a cannery and packing company for salmon in Alaska and exported their products, sometimes to Germany. One story I remember about the Alaska branch of the family is that they packed a hugh salmon in brine and shipped it to Berlin where it was displayed at Aschingers am Alexanderplatz. It created quite a stir and people lined up around the block in order to view this marvelous salmon. My grandfather was also very proud that he volunteered without pay to supply fish to the eastern army in WW1. We even have a letter that Hindenburg sent from his war headquarters thanking my grandfather for the fish he had sent.
---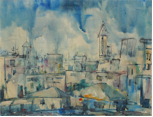 I was born on February 27, 1914 in Berlin to Adolph and Dora Lindenberger. From the beginning of my life I remember being surrounded by much love and my mother's ambition for me to take up a medical profession. I had other ideas at first to become an artist but I followed my mother's advice and took up dentistry in 1932. At that time the National Socialist Party had acquired great power and influence and when Hitler became chancellor life as a Jewish student changed dramatically. I remember some of my professors appearing in Nazi uniform and the classes always beginning with a Heil Hitler salute. I was presented with a yellow passport and allowed to continue my studies with certain restrictions. I was forced to sit in the last row of the classroom and also not allowed to actively take part in dental surgery because I was forbidden to shed the blood of an Arian. We were shunned by all German students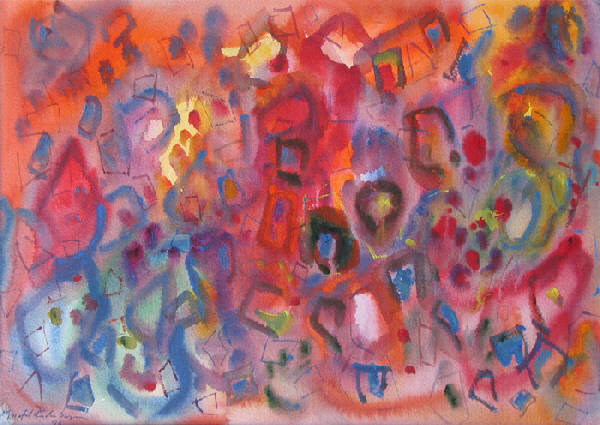 and by some of the professors. The only sympathetic faculty member was Professor Schroeder, who lent the Jewish students his ear and who also bravely resisted raising his hand in a salute. I felt betrayed and lost and wanted to quit and leave Germany as soon as possible, however, at my mother's insistance I completed my studies and graduated. In order to obtain my doctoral degree I wrote a thesis named "Pharmakologische Versuche mit dem menschlichen Blut im 18. Jahrhundert". It was well received.
As a Jew I was not allowed to practise in Germany and I was not able to use my title of (Doctor). My official degree was "staatlich gepruefter Kandidat de Zahnheilkunde". My diploma was handed to me with the condition that I should never display it in Germany. I displayed it proudly in my office later on.
---
It was soon after graduation in 1936 that I obtained passage on a freighter, the S.S. Tacoma to emigrate to the United States. I was fortunate to be accepted to enter the U.S. since the quota at that time was limited to 27,000 Germans per year. I remember standing in a long line at the American Consulate, Unter den Linden, trembling while waiting to be approved. Later on I realized that the acceptance or refusal meant life or death.
---
I was welcomed with wonderful support by the Dean of the School of Dentistry of the University of California. I obtained my D.D.S. Degree in two years as credits from Humboldt University were honored. After passing the Washington State Board Examination I began to practise in Seattle, WA. in 1939. I was drafted by the United States Army after the attack on Pearl Harbor, December 7, 1941. I spent my service years in Sydney, Australia, New Guinea, and the Phillipines and practised dentistry during this time. I resumed private practise in 1946 in Seattle, WA. I married Betty Sweeney, a woman I met in Sydney during my service there. We settled in Seattle where I built a successful dental practise specialising in reconstruction and cosmetics.
My sister Hanni Lindenberger was born in 1921, the 14th of February. Hanni remained with my parents in Germany, but, none of them escaped. My father Adolph died a natural death in 1941 at home in Berlin. My mother Dora perished at Auschwitz in 1943. My sister also died. She was executed at Ploetzensee in 1943 after having been convicted of participating in a resistance group called the Baum Gruppe. Hanni had been married to Gert Meyer who also was a member of the Baum Gruppe and who was executed a few months earlier after intensive interrogation by the Gestapo.
My love of art had never diminished and I always found time to paint and exhibit during my practising years. When I retired I became a full time artist and continue to show my paintings with a prestigious gallery Foster/White".
---
Manfred Lindenberger passed away silently 29.8.2008 in his home at Seattle, during the preparation of the exibition of his work at the Museum of Northwest Art at La Conner, WA
---
Quelle:
mail M. Lindenbergers to P. Nolte vom 3.3.2002
---
Portrait:
P.Nolte
---
Paintings: