| | | |
| --- | --- | --- |
| Book burning | | |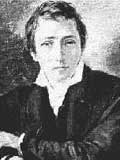 " Where books are burnt, human beings as well will be burnt in the end"
Heinrich Heine
The Nazi burning of books took place between the 1st of April (Wuppertal) and the 9th of October (Rendsburg). The works of pacifists, communists, socialists, Jewish authors, - books which were classified by the Nazis as "subversive" because of their socially critical content or the modernist literary style of their authors – were publicly burnt. Books by famous writers such as Bertolt Brecht, Alfred Döblin, Sigmund Freud, Erich Kästner, Heinrich Mann, Erich-Maria Remarque, Kurt Tucholsky, Stefan Zweig and Heinrich Heine were on the blacklist.
---
May 1933 Burning of books in German cities
The public burning of books, which took place mainly in May 1933, were designed as a complete purge of German public libraries. This extreme act of censorship did indeed deprive the Germans of a considerable part of their literature and intellectual life – at least for the duration of the Nazi dictatorship. After the end of the Nazi dictatorship many of the witers, poets and journalists as well as the painters, musicians, academics and other intellectuals, whose careers had been destroyed, lives irretrievably ruined, were quite simply forgotten. The Nazi book burnings were followed by futher even more swingeing repression…